Hi crafty friends and welcome! Today I want to share with you a fun shaker card I made with the amazing "You are Everything Flower Butterfly" digital stamp from Polka Dot Orchard !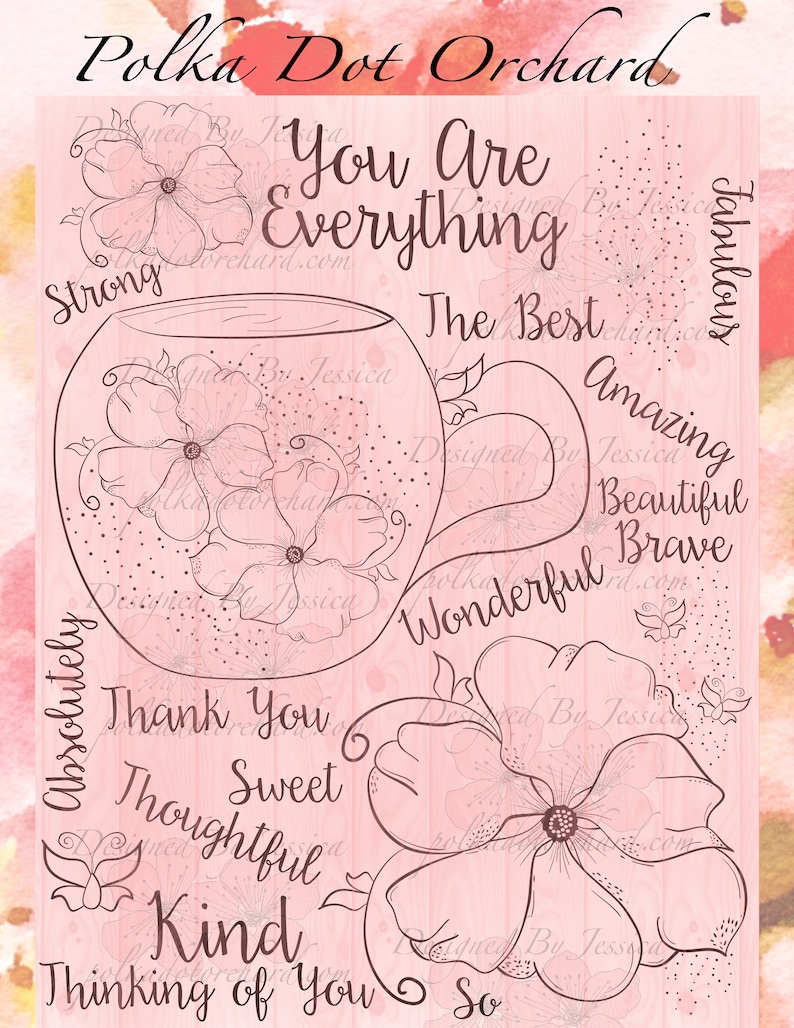 So let me tell you how I made it:
I started by print out my cute digital flowers using a  toner printer , after I cut them out with my Scan n Cut machine!
Then I color them in some blue shades with some Copic Markers.
I took a white card base that measures 4 1/4 by 5 1/2 inch, and also some light blue front card and cut it with a rectangle die slightly smaller than my card base. Then in the middle of my card I cut out a circle using a circle die shape. Then I traced the interior of the circle onto my white card base so I know where to create the base of my shaker because I knew I want to make a shaker card!
Then I added some Foam Tape on the card base taking care to leave enough space so you don`t see the foam tape from outside of the card!
Then on my light blue card front on the back I added some clear acetate piece to cover the circle. On the card base when I created the shaker base I added  first my sentiment using some liquid glue ,  that says "You are wonderful" is from the same digital set with the flowers and after I added some tini tiny balls and some heart blue sequins ! I give you a tip is you try make a shaker card and all the time you sequins are sticking on the walls of the shaker,,,,,use before adding the sequins mix some anti static powder tool ,,,that will take off the static and they wont stick anymore! I forgot this time to do it :)) but as I always say do as I say and not I do,,,!
Then I added the front card carefully !
Then I took my 5 beautiful "Butterfly Flowers" and arranged them in a half circle shape around my shaker and glue them with some strong glue . I also took some leaves I had left from other project and added them so it pulls the card together beautifully!
As final touch I added some blue stones to the Butterfly Flowers and my card is now complete!
I encourage you to go visit the Polka Dot Shop where you will find amazing digital images and also on their blog you will find more inspiring projects and if you subscribe you will get notified when new amazing products are released!

Thank you for stopping by and wish you a great week!